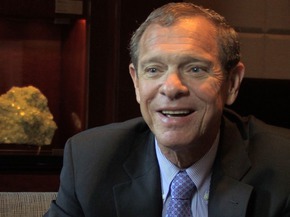 Alan L. Robin, MD, is both a key global opinion leader and is a leader in the clinical management and scientific study of glaucoma. His emphasis is on treating patients as he would like to be treated himself, maximizing avenues of doctor patient communication.
Dr. Robin is a member of two prestigious and highly selective organizations: both the American Ophthalmological Society (one of the oldest medical societies in the nation which requires a thesis) and the Glaucoma Research Society (a highly selective society limited to 80 members of the best glaucoma researchers in the world). He was a founding member of the American Glaucoma Society and has been a member for over thirty years. He is a silver fellow of the Association for Research in Vision and Ophthalmology.
Dr. Robin has been a best doctor in Baltimore on multiple occasions. He has frequently been a best doctor in America. He has been an invited lecturer in all continents. He has delivered the Venkataswamy Oratory lecture, the Kapetansky Lecture, the Janice Kushner Memorial Lecture for the International Glaucoma Association, as well as the Shaffer lecture at the American Academy of Ophthalmology.
Dr. Robin is an innovator. He has developed and perfected novel laser therapies as well as new medications, helping in the treatment of glaucoma. He has published over 230 peer-reviewed papers in his career. He is a patient advocate.
Dr. Robin holds joint Associate Professorships in Ophthalmology and in International Health at the Johns Hopkins University and is an adjunct Professor at the University of Michigan. He has been the co-director of the Glaucoma Service at the Greater Baltimore Medical Center. Additionally, he is a Professor of Ophthalmology at the VA system and is actively involved with teaching optometry as well as ophthalmology. He has in fact trained as fellows and residents dozens of current departmental chairs.
His current research interests have included the use of newer delivery systems for medications to treat open angle glaucoma, innovative collaborative screening for glaucoma and diabetic retinopathy, and improving adherence to glaucoma therapies. He is also deeply involved in both the global eradication of needless blindness and establishing strategies for better eye care delivery. He has extensive experience in managing big data both from insurance and Medicare data bases. He has worked actively and designed randomized clinical trials involving both medical and surgical interventions.
Dr. Robin has worked as a consultant to the FDA and as a consultant to industry to develop protocols and problem solve in collaboration with the FDA. He has helped get medications approved with the VA system and has worked closely both with the American Academy of Ophthalmology and with managed care in formulary matters. He is a currently a member of the ANSI committee to develop new FDA algorithms for approving early stage glaucoma surgical devices.
He has won many honors and awards during his career, among them the Honor, Senior Honor, and Secretariat Awards of the American Academy of Ophthalmology. Additionally he has also received the Outstanding Humanitarian Service award of the American Academy of Ophthalmology, the Dr. Venkataswamy Oration Award, the American Glaucoma Society Humanitarian Award, and the silver achievement award of the Associate of Ophthalmology and Visual Sciences. As he is noted for his intellect and scientific ability, he is also noted for his selfless humanitarian work both in the US and globally. He was the first international scholar in residence at the University of Michigan.
International Ophthalmology
Dr. Robin has been instrumental in developing and establishing the glaucoma service at the Aravind Eye Hospital in Southern India. Aravind is the busiest eye hospital in the world. His work there has been instrumental in developing self-sustaining eye care, a increased awareness of glaucoma, and fostering research and clinical ties that have bettered patients in both India and the developing world. His work has been critical to the development of mitomycin C for glaucoma surgery, new forms of visual fields to better diagnose glaucoma, as well as a better understanding of both the prevalence of glaucoma as well as other eye diseases.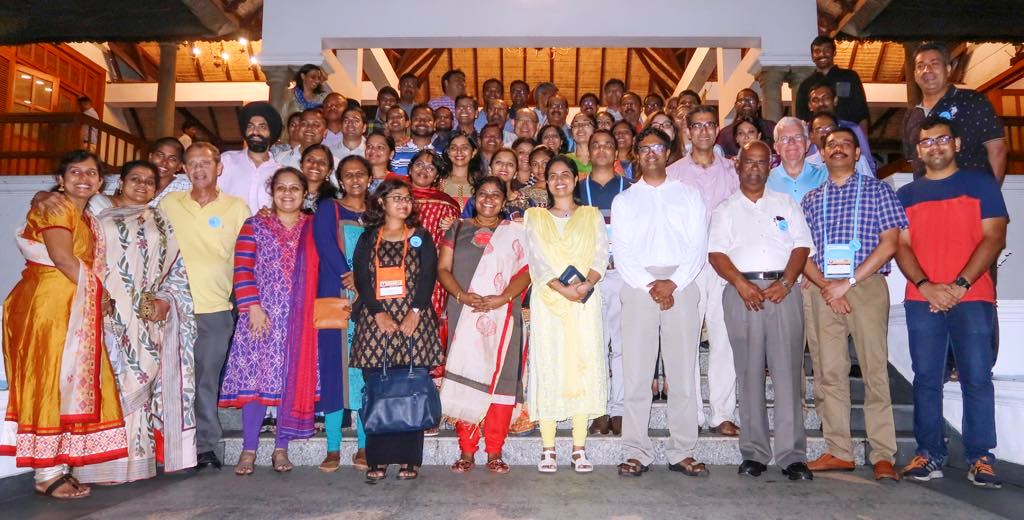 Curriculum Vitae
Click here to download Dr. Robin's Curriculum Vitae in PDF format.