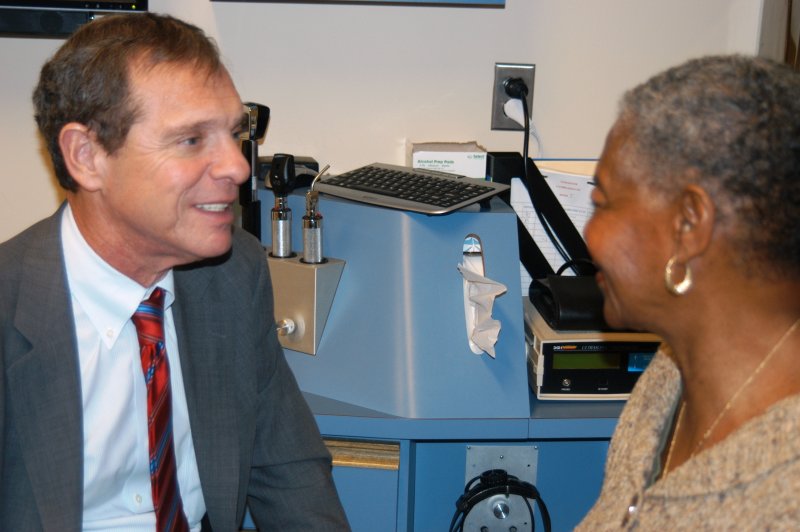 The initial glaucoma consultation may be quite involved. We will ask you about your general health, your eyes, and the medications that you take. Please bring all of your medications (pills and eye drops) with you. It is also necessary for you to bring your current glasses. It is important for you to take all of your medications, as you normally would, on the day of your visit.

We will examine your eyes thoroughly. Depending upon the nature of your problem, several different tests, such as visual fields or optic nerve photos, may be performed. Please allow up to three(3) hours for this initial visit. It is likely that your eyes will be dilated during the course of this examination. It is suggested that you bring someone along to drive you home or a pair of dark sunglasses.
We realize and respect that everyone has busy schedules and are sensitive to this while remaining committed to providing excellent eye care. We will make every effort to see you as promptly as possible. Sometimes, because of emergencies, there may be a delay. If you are running on a tight schedule, please feel free to call the office to see if we are running late.